Earlier this month
cleanskies and I gave two workshops on anthology-making at London Print Studio, London's center for print-making excellence. Pretty exciting stuff for us small-pressers!


LPS has a great team of comics interns at the moment, including Freya Harrison, William Goldsmith, Joe Kelly and Isabel Greenberg. The interns are collectively keeping a record of their LPS experiences at their amazing blog.


Here's Issy Greenberg's take on our private workshop for Issy, Bill, Freya and Joe, in which we focused on plans for their Imagined Cities anthology.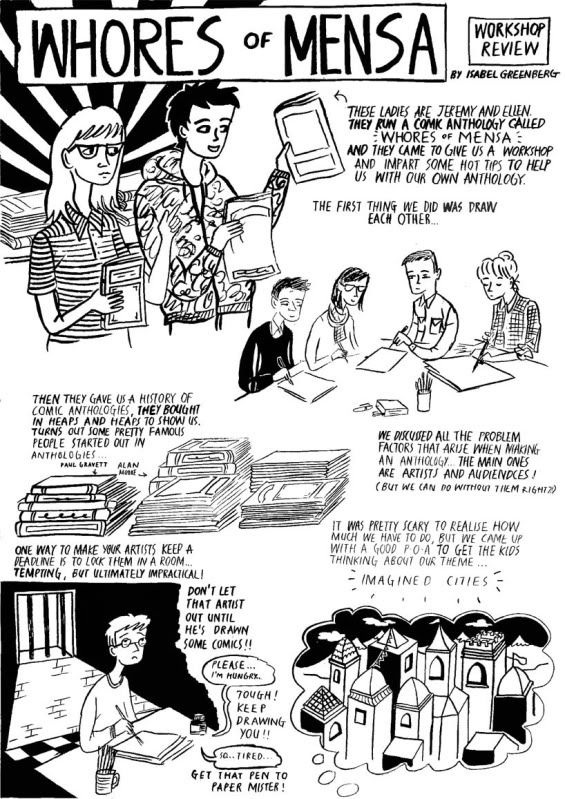 If you like Issy's work here, check her out in No Brow Press's Graphic Cosmogony - mindblowing work in there, some of it from Issy. Highly recommended!


Thanks again to Karrie Fransman for inviting us in, and for the interns and young people who came to our workshops. And thanks LPS!


Want Whores of Mensa to come and do a workshop at your school, art centre or other institution? Email me at ellen at little white bird dawt calm, and let's talk comics!