Hey there Whores of Mensa Fans!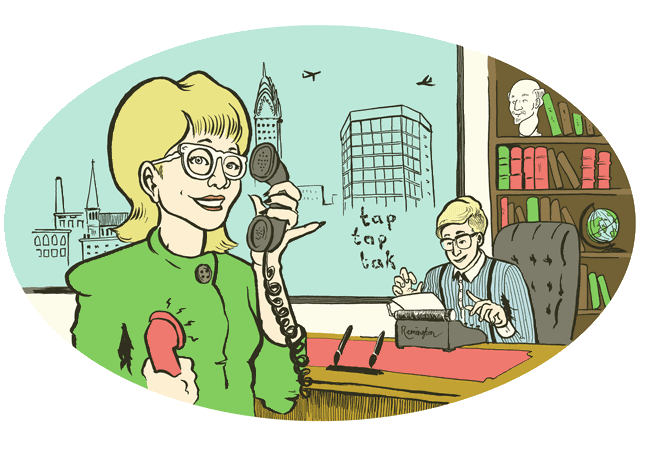 There's been a lot going on at Whores of Mensa HQ this month, so perhaps I should take the time to introduce myself. I'm Elliot Baggott, a second-year BA student at Wimbledon College of Art. For the past month I've been the official WoM Intern, helping Editor Ellen get everything ready for exciting anthology news and changes to come! But first, we have a special surprise; the digital return of long out of print Whores Issue One!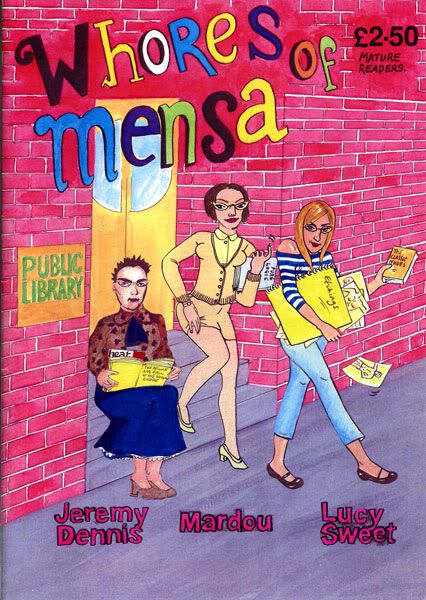 It's been nearly seven years since Whores of Mensa first hit the British Comics Scene. Jeremy Day (then Jeremy Dennis), Mardou and Lucy Sweet met while promoting comics at Ladyfest Bristol in 2003. Since then, these ladies - with the addition of Ellen Lindner, and in Issue Five, a bevy of guest artists - have been flying the standard for women in alternative comics and producing their own brand of smart, quixotic cartoon stories.

We're currently preparing our sixth issue - and Issue One is the best possible way of seeing how it all began and really getting a flavour for the tone of the anthology as a whole.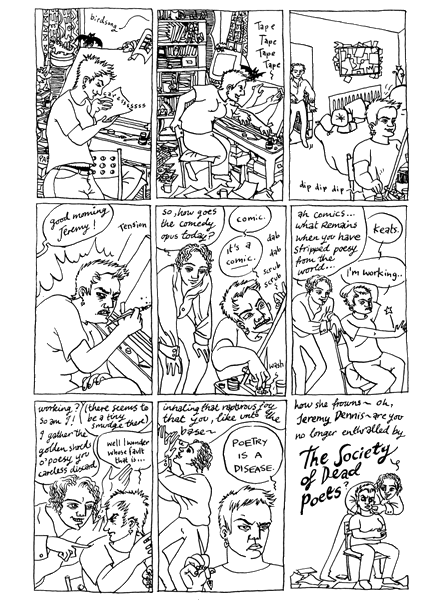 Jeremy Day starts us off, coping with the infuriating antics of all your favorite literary figures in "The Society of Dead Poets."



Lucy Sweet, meanwhile, has a brush with stardom in her engagingly bizarre tell-all confession, "Justin Timberlake Laid my Laminate!"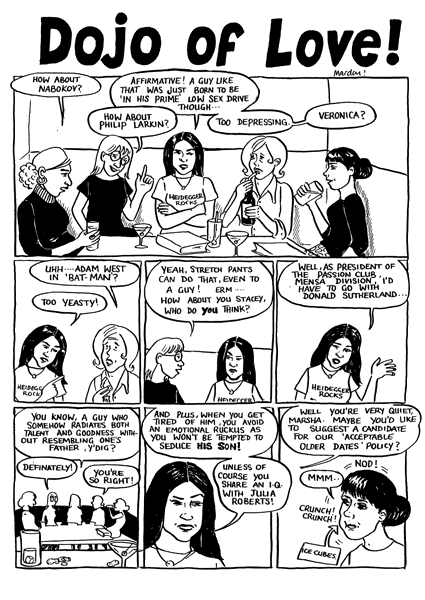 Last, but by no means least, Mardou spins a dystopic tale of a horrifying future without comics in "Fahrenheit 50/50" and rounds off with "Dojo of Love!", a comic about a very unusual inter-generational love affair.



Here, with no further ado, is the link to download your own copy in PDF format.

http://www.whoresofmensa.com/Whores_of_Mensa_issue_1.pdf

Issue One is free to download, but if you have enjoyed reading then please consider donating. All your donations go towards financing future WoM projects and paying for printing costs, and help to keep this wonderful anthology going!




Thanks everyone!

Elliot Baggott's personal blog is http://surrealistetiquette.blogspot.com and his latest comic TEETH is available at many comics stores in London or by direct order.