Hi everyone,
Editrix Ellen here.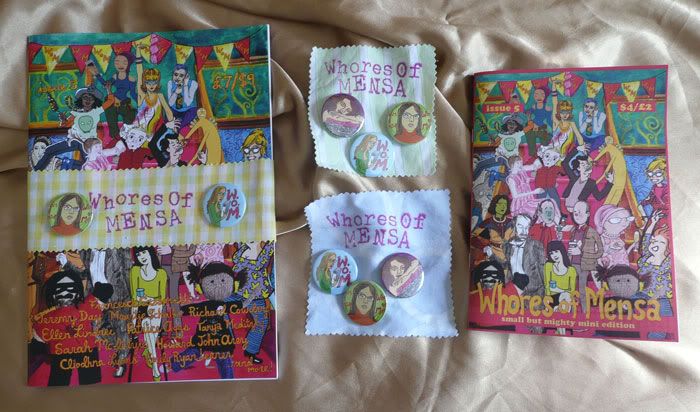 This month Whores of Mensa 5 contributors Cliodhna Lyons, Sarah McIntyre and myself will be tabling together at NYC's MoCCA on the 7th and 8th (K-10-12, the UK/Ireland Quarter) and the following weekend at Portland, OR's Stumptown (B-3). *Excited!*


If you stop by and say hello, you'll have the chance to buy limited edition deluxe copies of Whores of Mensa 5 (assembled with the help of our wonderful intern Elliot Baggott), hand-stamped badge packs (ditto - thanks, Elliot!) and a super-special mini edition of Whores of Mensa 5.


There'll also be all the books I usually sell at fairs: Undertow, my graphic novel, and wonderful London-based comics newspaper The Comix Reader - in its US début!


We'll also be hitting both branches of Drink and Draw Like a Lady - fun!


See you there...