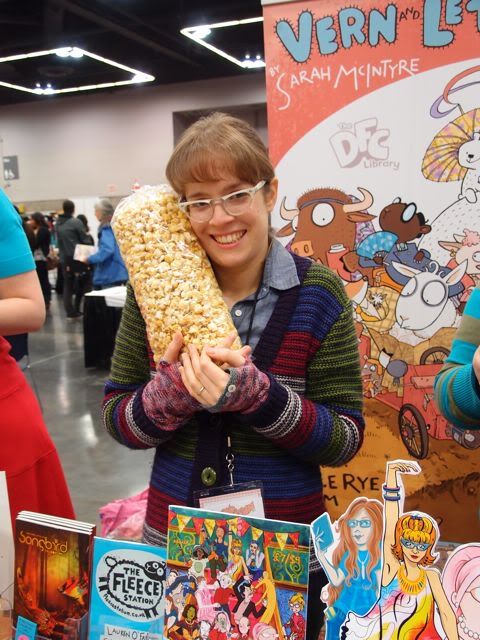 Nothing says love like farmer's market fresh caramel popcorn...ta Stephen!


Woo! It's been a crazy two weeks, with Whores of Mensa and the Comix Reader hitting two major indie comics shows - MoCCA and Stumptown - in two crazy weekends! Sarah McIntyre and Cliodhna Lyons were fantastic tablemates - thanks, ladies, for doing so much organizational work and making this super-fun trip possible! And thanks to Stephen Betts for taking the lion's share of these pictures!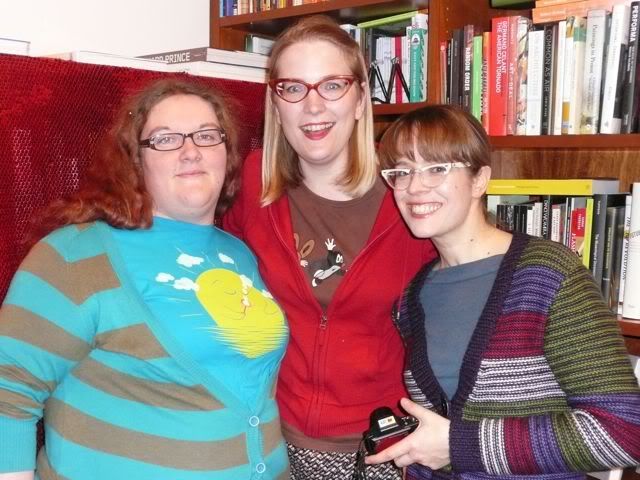 Cliodhna, Sarah and I - looking awesome despite the jetlag!


First stop, the excellent Drink and Draw Like a Lady, organized by the wonderful Lucy Knisley. If you're ever in NYC, you need to check out 192 Books - there will be many, many books you'll want to get your paws on!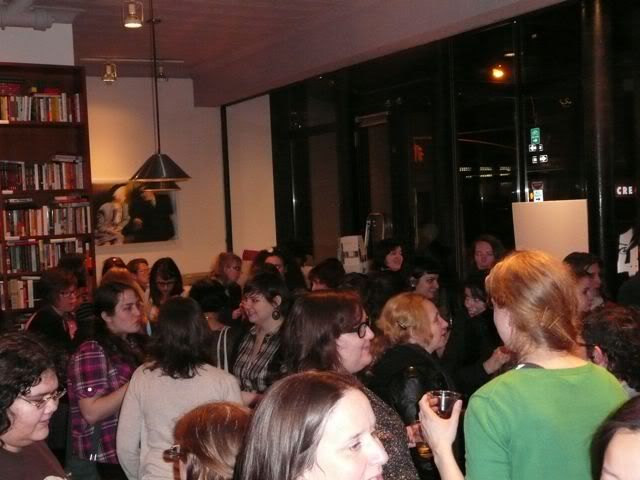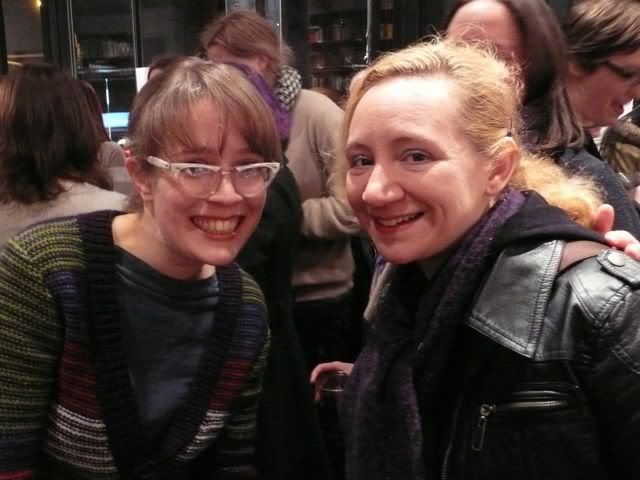 Here I am with the very accomplished author of Dolltopia, and fellow Angouleme denizen, Abby Denson.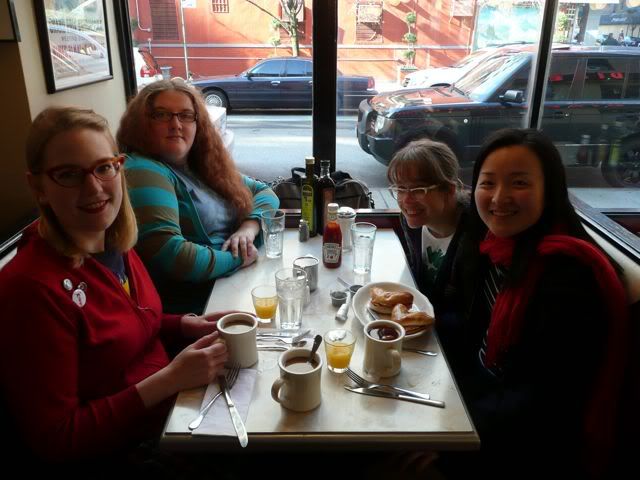 As my mom would say, you need to eat. And here we are - Sarah, Cliodhna, myself and Sarah's good school friend Rose Jung, gettings a pre-con meal at Manhattan's Lyric Diner. Thank you, Lyric, for the salmon bagel big enough so that the second half became my lunch. Yum!




Sarah putting the finishing touches on our table...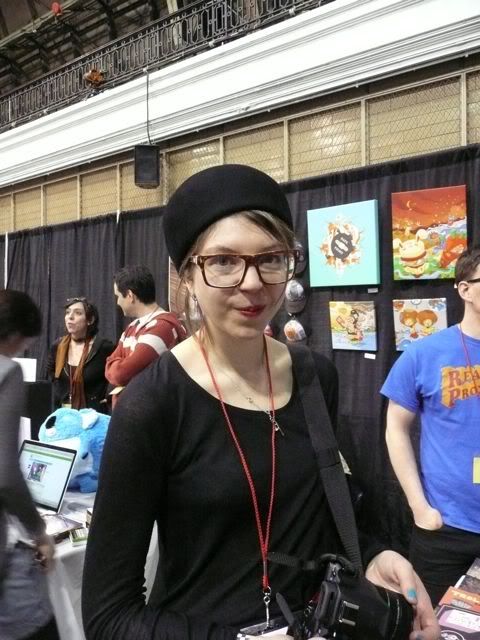 At MoCCA you never know who you're going to meet. Here's Swedish comics star Joanna Hellgren, part of the group brought over by the excellent Editions Cambourakis. My husband Stephen's done some translations of her comics - they're amazing! Also in attendance were some delegates from Germany's Reprodukt press, along with a massive Scandinavian contingent - not to mention the fab fellows from Accent UK. It's great how truly international MoCCA is.




Calvin Reid, Gabrielle Bell, Joe Ollmann, Pascal Girard and Leslie Stein after their thoughtful panel - Almost True, about semi-autobiographical work. Calvin is such a great MC - he moves the conversation along wonderfully. And these guys had so much great stuff to say about the tricky process of turning your life into a comics narrative. Leslie's book, Eye of The Majestic Creature, is out now from Fantagraphics. Highly recommended!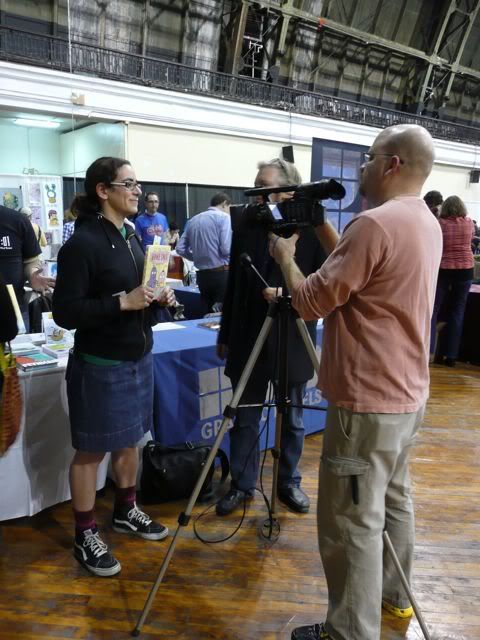 Here we have Sweaterweather and Robot Dreams author Sara Varon getting interviewed, perhaps in a leadup to her new book from First Second, Bake Sale. Sara let us take a peek, and it is INCREDIBLE! Full color, and an absolute must for anyone who likes baking, boxing, travel, or just plain wonderful comics. It's out later this summer.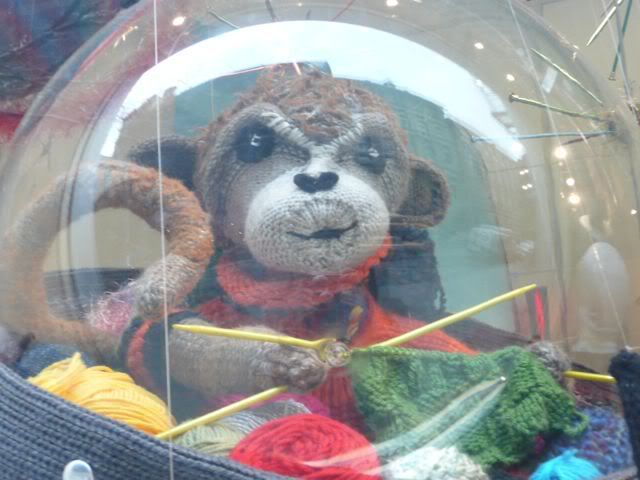 I love New York, because you never know what you'll see. Stephen and I popped along to a yarn shop to buy a gift for my mother, and were treated to huge knitted space diorama with this guy as the centerpiece!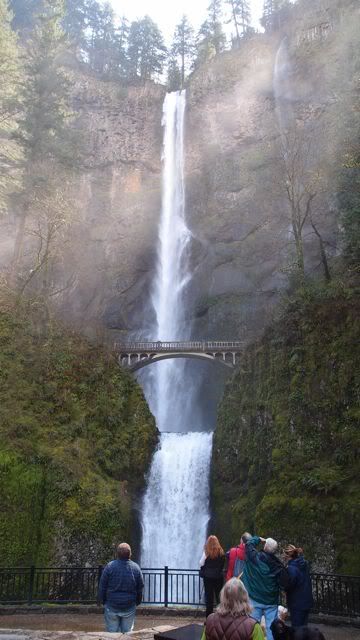 Here's a glimpse of the frankly terrifying Multnomah Falls, the second-tallest waterfall in the US of A. Guess who got to walk up to the tippy-top - AIEEEEEEE!!!!!!!


And on to beautiful Portland!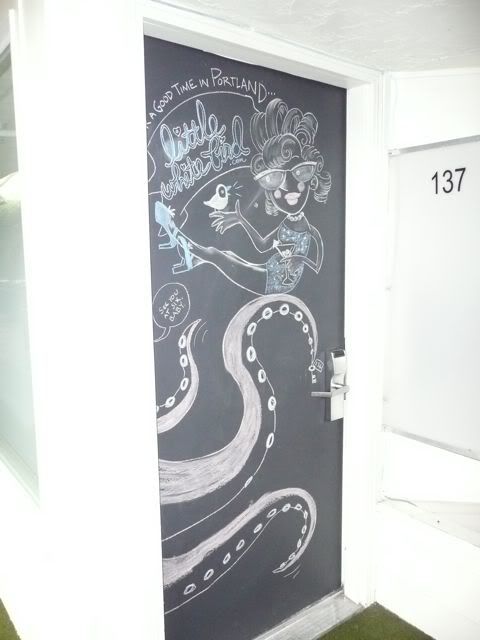 In a touch befitting its status as the Stumptown festival hostelry, the Jupiter Hotel had chalkboard doors. Sarah left this super-cool drawing for me! Thanks, Sarah! (For a good time, indeed! :) )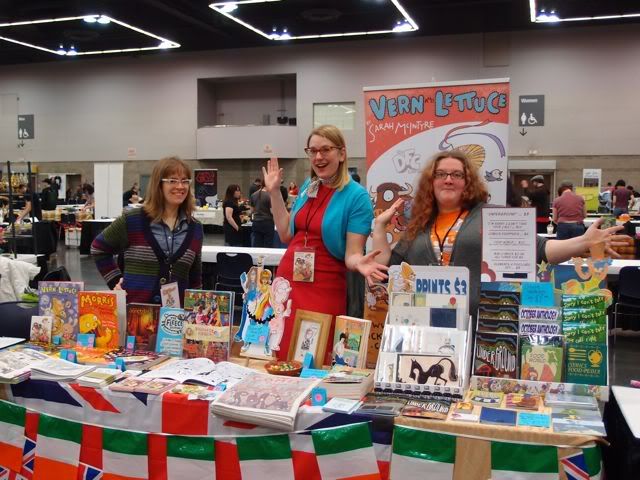 Here's our Stumptown table setup. The night before we'd been at the Guapo Comics and Coffee pre-con party. A great opportunity to catch up with local comics pals and see some amazing art! Portland has so many great comix shops - it's pretty amazing.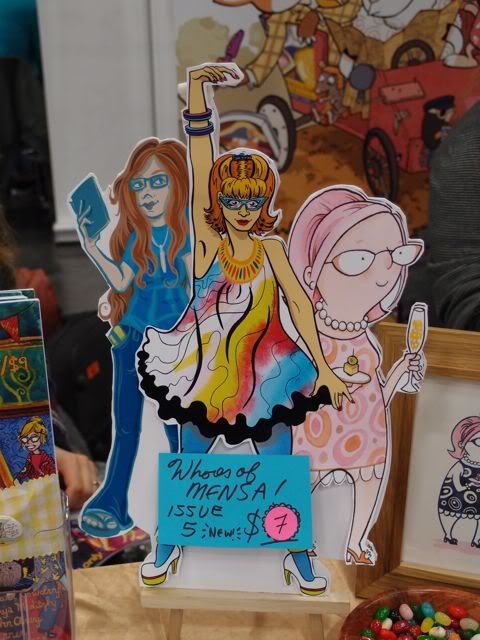 Our table standee...




An inspiring sight! Molly Crabapple labored away on a piece of original art for the entirety of the show.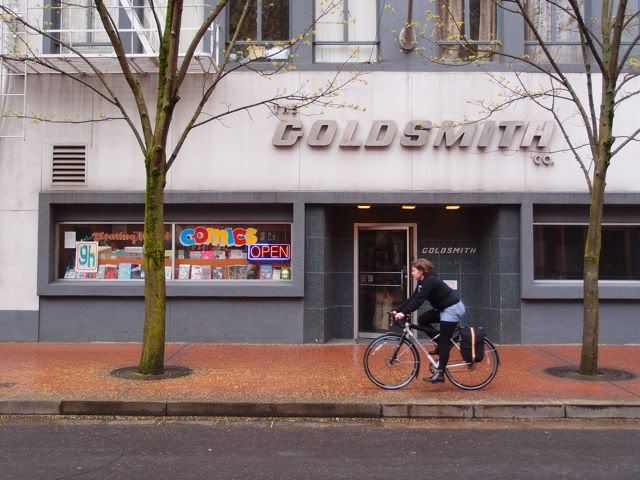 Portland's excellent Floating World Comics, now the ONLY place in North America you can buy the Comix Reader!
Get in, Portlanders - get in!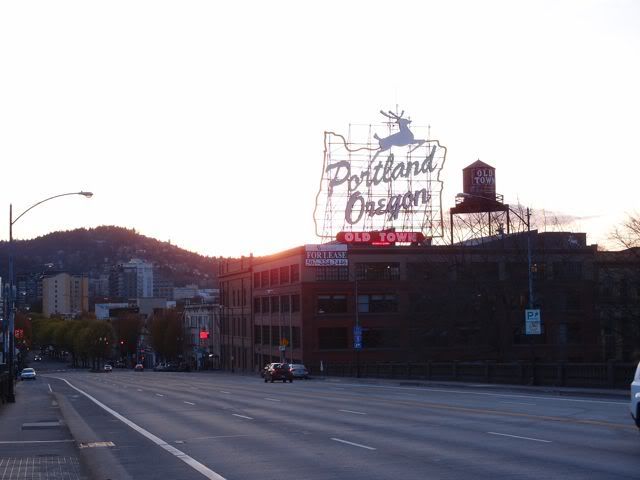 Stephen and I met up with amazing local cartoonists Matt Sundstrom and Jen Sorenson for one last night out...and then it was goodbye, Portland! We were very sad to leave.

Many thanks to everyone who came out and supported us at both shows, and to the New Yorkers and Portlandians for their hospitality. Each festival was an adventure! I particularly enjoyed exploring the Pacific Northwest...what an amazing place!


See you next time...